Welcome to BJ Bobcat and Trucking Ltd.
Founded in 2002, BJ Bobcat & Trucking Ltd. services the Central Alberta area, specializing in anything dirt! WE DIG IT + WE HAUL IT = WE DO BOTH!
Call us today! (403) 352-2206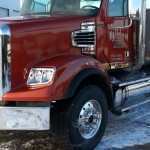 Our trucks, equipment and head office are all located in Red Deer, Alberta.
We operate our equipment throughout the four seasons which include snow removal in the winter and excavation and landfill hauling in the summer months.
In the winter we provide full service for snow removal on commercial properties surrounding Red Deer Alberta.  Clients include retail store owners, residential management companies and real estate developers.
In the summer BJ Bobcat and Trucking Ltd.  provides excavation services in a variety of earth-works projects.  Our summer clients include individual real estate owners all the way up to Municipalities of Alberta.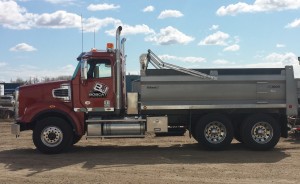 Memberships and Affiliations